Sea-Ward On The Ocean Front
"Only Sand Between You and the Sea."
A family owned, ocean-front guest house since the 1920's
Pine Point, Scarborough, Maine
NOTICE
Sea-Ward plans to open for the 2021 summer season.

Tentative reservations will be taken starting April 2nd.
Details are being worked out, taking into account the threat of Covid-19.
Final plans will reflect all state requirements and the latest recommendations
of our health experts on how to have a safe and healthy season.
Please contact us, starting April 2nd, to make your vacation plans.
Website will be updated with further information in the future.

Note: Former guests may email Joan anytime to request tentative dates. Responses to your requests will be by email.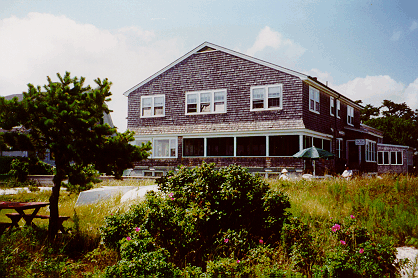 About Sea-Ward Summer 2020 Rates
Getting Here Special Spring and Fall Rates
Site last updated 6/22/2020
From January 2nd, 2020 thru May 20th, call Joan at 207-784-6084 between 9 a.m. and 9 p.m. EST to schedule your visit.
Starting May 21st, please call Sea-Ward at (207)883-6666 between 9:00 a.m. and 9:00 p.m. EST. Ask for Martha.
Thank you for visiting!