Sea-Ward On The Ocean Front
"Only Sand Between You and the Sea."
A family owned, ocean-front guest house since the 1920's
Pine Point, Scarborough, Maine
NOTICE
Sea-Ward will open for the 2023 summer season,
starting Wednesday June 1st, 2023.

Reservations will be taken starting January 2nd, 2023.
CDC guidlines will be followed, with updates posted as information changes.
Our plans will reflect all state requirements and the latest recommendations
of our health experts on how to have a safe and healthy season.

All bedding and towels will be provided.
Website will be updated with further information in the future as needed.

Martha is doing well and will be happy to see you.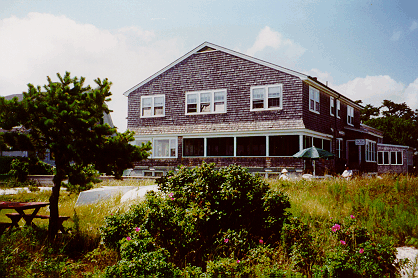 About Sea-Ward Summer 2023 Rates
Getting Here Special Spring and Fall Rates
Site last updated 1/4/2023
Before May 25th, Call Joan at 207-784-6084 to enquire about availablility and make reservations.
Afterwards, Call Sea-Ward at (207)883-6666
Thank you for visiting!